a non-profit organization that serves as a catalyst for social change by bridging global electronic dance music culture with youth and families impacted by incarceration.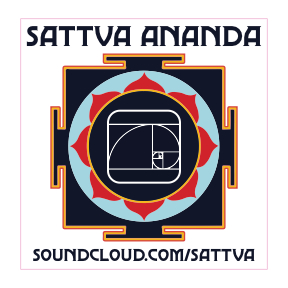 FREE YOUTH DJ WORKSHOP at The High Frequency Loft, 1335 Gusdorf, Suite Q, Friday, September 15th from 4:30-6:00. The workshop is part of GIVE A BEAT's outreach program, and hosted by DJ SATTVA from Santa Fe!
RSVP TICKETS available for youth; ages 10-17; space is limited so reserve your space today.
PLEASE NOTE: All attendees will receive (1) free Adult and (1) free Child ticket to attend FIELD TRIPPIN' on Saturday, September 16th.
PARSE SECO is a non profit space and residency set to perpetuate art in all directions.
Parse is committed to providing a realistic artist experience where emerging artists can share their work, in any medium, with Taos and beyond without having to worry about the financial burdens of gallery fees. Artists spend 6-8 weeks curating a show; drawing from those innate inspirations around them, while utilizing their gifts to remind the community of the importance of art's presence; either with a donation to a local non-profit for children and the arts or with seminar and instruction.
The Parse SECO experience is an experience where freedom is encouraged, creativity and boundary breaking is applauded and communality is mandatory.
FREE VIP RECEPTION/Silent Auction being held at Parse Seco in downtown Arroyo Seco, Friday, September 15, 2017, 6-30-8:30. Space is limited. RSVP Required. Make it an evening, and dine early at ACEQ, and come to the Reception after to meet the artists, hear some amazing music, bid on some beautiful art, and enjoy the gallery! Proceeds to Parse Seco are earmarked to assist in their continued endeavors to revitalize and improve the Taos Skate Park.